New special exhibit!
Disasters on the Delaware ~ Rescues on the River
Tells the story of maritime disasters along the Delaware River, exploring how tragedy shaped modern maritime safety regulations and led to the formation of the
United States Coast Guard
. The exhibit begins with a late 18th-century 
Revolutionary War
-era explosion of a British ship and ends with the 1975 
oil tanker
 collision and resulting fire
On loan from the Independence Seaport Museum through 2023.
Situated on the Maurice River, a National Wild and Scenic River, and surrounded by wetlands in Historic Bivalve, New Jersey, the Delaware Bay Museum invites you to explore our facility in the Oyster Shipping Sheds & Wharves.
Admission: Recommended donation $7 per adult, $5 for seniors and veterans, no donation for children! Free with your sail ticket. Free with your BCB or Council of American Maritime Museums membership.
Accessibility: Designated car and van parking, restroom, ramps, flat surfaces and an elevator to the second floor. Also, tactile displays closed caption orientation films, and audio listening stations.
School groups: Welcomed! We offer a variety of educational programs.
Begin your visit in the main entrance where a museum volunteer or staff member will help acquaint you to the museum and campus.
Step back in time and immerse yourself in the heyday of the oyster industry in the 1920s
View our orientation film to understand how and why the building was built
Use iPad kiosks to hear stories from people who were there
Check out exhibits with original artifacts and fun interactive activities designed for children and adults
Enjoy spending time at our waterfront campus
When visiting be sure to check out:
What to look for when visiting:
Notice the various business signs, these were actual family businesses which operated on the site and whose descendants still live in the area.
Make sure you see Sheds 23 & 24 which were restored to the 1920s!
Notice the alignment of the train boxcar (now the restrooms) to the alleyway leading to the docks. The alleyways were designed and built to match the opening of the box cars so that oysters could efficiently be moved from the docks and loaded inside.  Each day nearly a hundred box cars transported oysters to markets north from Bivalve.
From the docks, take note of Cape May Salt Oyster Company's Floating Upwelling System (FLUPSY) floating on the river. This building houses over one million baby oysters (aka spat), currently being grown for planting later in the bay.
Exterior Interpretive Signage. This signage allows our visitors to self-tour the exterior of the Shipping Sheds to see great historic photographs and learn about the Sheds, railroad, ecology, the Maurice River and Bivalve. This feature of the Museum is funded in part by New Jersey Cultural Trust.
Our neighbors include Surfside Foods (Clams), Haase's Crabs, Bivalve Packing and Rutgers Haskins Shellfish Laboratory, Cape May Salt and Elder Point Oysters.
The Archives & Research Library is available by appointment. The Library houses primary source documents, ledgers, photographs, local history books, and reference files, all available to students, authors, and researchers.
CLICK HERE to search the Delaware Bay Museum's collection including photographs, documents and objects in our online database.
Research assistance is available:
genealogy
students
scholars
local history questions
order historic photographs
Looking for something specific? Search our database of photographs and documents.
Contact the Museum Curator at museum@bayshorecenter.org or call 856.785.2060 x109 for research inquiries.
Research fees
Research 1h $35 
All Photographs $25 usage fee + shipping 
8"x10" $10 archival photo paper 
$45 canvas 
11"x14" $20 archival photo paper 
$50 canvas 
14"x17" $25 archival photo paper 
$70 canvas 
20"x30" $50 archival photo paper 
$135 canvas 
Photocopies $1 per page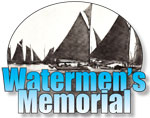 Delaware Bay Watermen's Memorial
Learn more about the Delaware Bay Watermen's Memorial while you're at the Bayshore Center at Bivalve. This is an exciting initiative between BCB, the Port Norris Historical Society and the McBride Family Oyster Enterprise.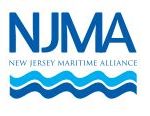 This is a map of all of the Maritime museums and attractions around the state of New Jersey.  Learn more about the NJ Maritime Alliance while you're at the Bayshore Center at Bivalve.