Join us September 2nd Friday, September 9, 2022, 4 pm – 8:30 pm. We will have food trucks, local craft vendors, fresh, local oysters on the half shell, fried oysters, local beer & wine. And come see the newly restored AJ Meerwald!!!! Deck tours available, suggested donation $5.
Train Wreck will be performing. Train wreck is a Country, Blues, and Jam Band. They play at restaurants, care centers, festivals and various concert venues in the South Jersey area. Their facebook page is Band Train Wreck.
The musicians are Bill Gatier: guitar, vocals, Jeff Munsick: bass, harmonica, vocals, Jarrod Headley: guitar, vocals.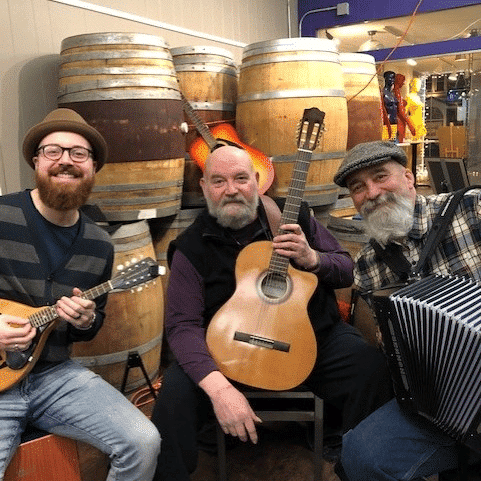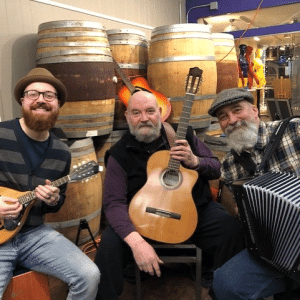 Train Wreck
Speaker for the evening: Mike Chiarappa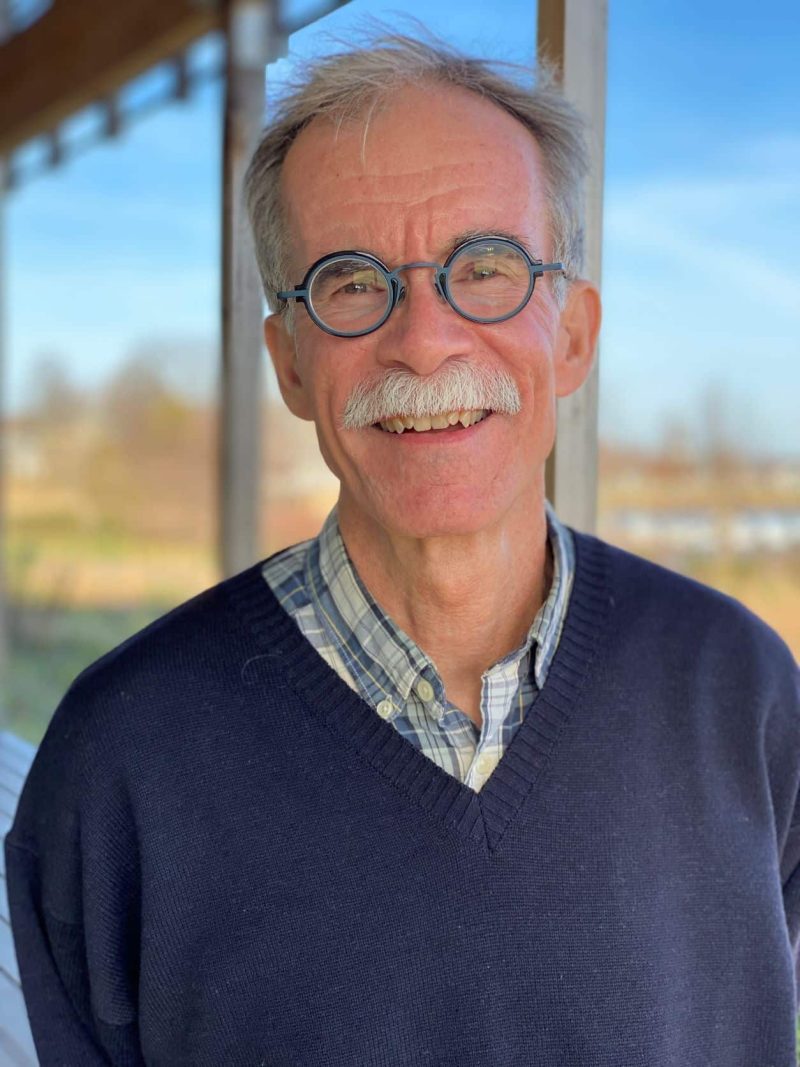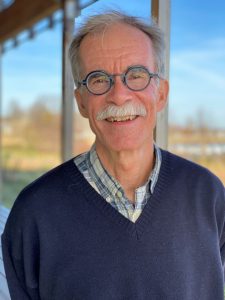 The Crab House at Oyster Creek: The Lure of Local Places with Michael J. Chiarappa, Ph.D.
Research Professor of Chesapeake Regional Studies and Director, Cultural and Natural Resource Initiatives Center for Environment and Society at Washington College
The Andersen crab house on Oyster Creek is located on a waterway  consisting of New Jersey's Great Bay and the Mullica River. It is a building type that has long served oystermen, clammers, crabbers, finfishers, and waterfowlers along New Jersey's Atlantic Ocean and Delaware Bay coastlines. Having survived for almost ninety years, the building's siting allows Phil Andersen to effectively tend the adjacent crabbing grounds and prepare the catch for market.  Learn about the building's features, use, connection to the environment and sense of place. 
The Delaware Bay Museum will be open for free self guided tours. The Meerwald Mercantile will be open featuring items from Art 2 Art, Art for a Better World, Jam Designs, BeStill, Golden Harvest Apiaries, Lena Mills, Gracie Moo Candles, Handcrafted by Abrham Warren, Deb DiMarco, Meadow View Farm and more!