Join us September 2nd Friday, July 8th, 2023, 5 pm – 8:30 pm. The Oyster Cracker Café will be serving fried oysters, hot dogs and macaroni and cheese. Our raw bar will be open with fresh oysters from our premier sponsor Bivalve Packing.
Thank you to our Sponsors!
Bivalve Packing
Glasstown Brewery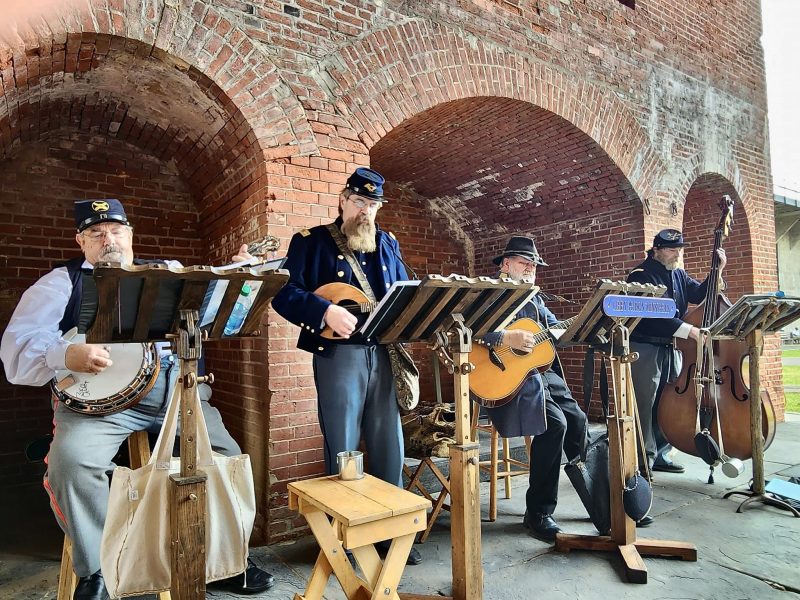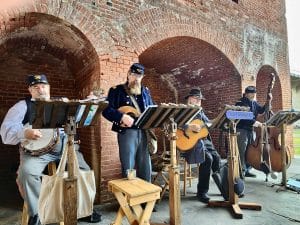 Music on the Docks!
Libby Prison Minstrels will be performing out on the docks during the evening. The Libby Prison Minstrels are a group of musicians dedicated to history and education through music
Speaker at 6:30: Mark Demitroff 
Mark Demitroff is a 'native' Pine Barrens natural historian and NJ Licensed Tree Expert (#285) who internationally publishes and lectures on local geography—notably on Pleistocene environments.  Mark is an Adjunct Professor at Stockton University, an inaugural board member at the South Jersey Culture and History Center, and twice elected to the US Permafrost Association board.
Oystermens' Trade — Cumberland County Employments in Support of Sea-Coast Activities

Early on South Jersey maritime commerce was driven by the freightage of hinterland forest production. Vast pine, oak, and white cedar stands supplied massive quantities of lumber, charcoal, and naval stores (turpentine, pitch, resin, rosin) that needed to be brought to market. Downriver, a dense network of wharves were constructed along the wooded edges of coastal Maurice River. Like Flint, Michigan the region become a busy hub of vehicle manufacture in support of transporting the bounty. But instead of assembling cars and trucks in factories, tidewater dockyards made boats and ships. Coastal zone economy had Pine Barrens "sweetwater" roots
In addition to fried oysters, we will be featuring fresh, local oysters on the half shell from Bivalve Packing and local wines and beer from the Glasstown Brewing Company.