We are sorry to announce that will are closed due to  COVID19.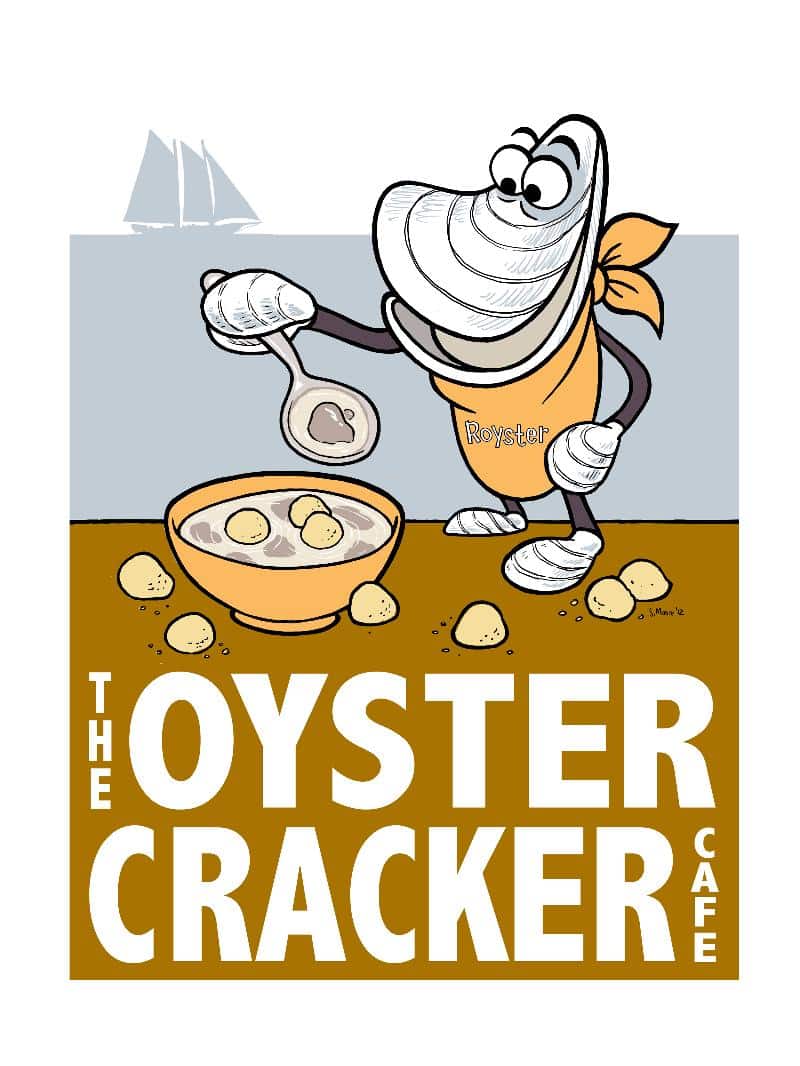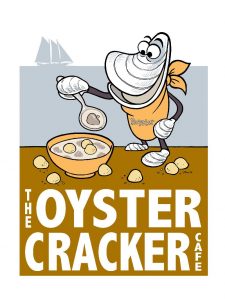 Closed: December 1st through January 3rd
Open: Saturday & Sunday 11am to 3pm (January 4th – March 30th)
Spring schedule: Currently closed due to COVID-19
Call 856-785-2060 with any questions.
Phone: 856-776-7927
Address: 2800 High Street, Port Norris, 08840
Fresh local seafood and land lover menu (see below)
Foodies will want to check out the Oyster Cracker Café located in one of our historic shipping sheds. Eat outside on the docks during fine weather, or at one of our hand crafted tables made from re-purposed wood in our cozy, friendly cafe. Enjoy one of our weekly specials, or something delicious from our regular menu featuring oysters in our signature chowder, fried oysters, or fresh shucked on the half shell.
In-season you may find locally sourced specials such as soft shell crabs,  butternut squash soup,  and other freshly prepared items made on site.
Don't forget our 2nd Friday events, where dinner is available from 5:30 to 8:30 on the second Friday of each month, April-October. You can always count on our "buck-a-shuck" raw bar, Oyster Chowder, Fried Oysters and soup, along with seasonal specials to suit the occasion. Good food, good music and great fun.
MENU
WELCOME to the Oyster Cracker Café
Saturday – Sunday 11am – 3pm
Oyster Chowder        Cup$5             Bowl $8
Our signature chowder with oysters, potatoes, corn, celery and onions in a hearty broth of cream and butter with OTC crackers
 Raw Oysters on the Half Shell (6)    $12
6 Delaware Bay Oysters with lemon and cocktail sauce
Fried Oysters (6)                    $14
6 Delaware Bay oysters, breaded and fried, served with chips and coleslaw
Fried Flounder Sandwich      $12
Lightly breaded and deep fried flounder served on a roll with chips
Oyster, Shrimp or Clam Strip Po'Boy                      $10
Fried Oyster, Shrimp or Clam Strip, with lettuce, tomato and remoulade on a deli roll with chips
Grilled Cheese                        $8
Sourdough with Cooper Sharp Cheese, served with chips
Muffins   (can toast upon request)                          $2
**WEEKEND SPECIALS**
Fried Shrimp Platter (6)                $15
Schooner Salad                            $12
Oyster Reuben                               $12
Bacon Cheddar Grilled Cheese   $10
Ham & Cheddar Grilled Cheese    $10
Oyster Slider Platter                         $14 
Beverages       $2  (Coffee, Brewed Tea, Coke, Diet Coke)                         Water                   $1
We Support Local Fishermen and Farmers! (Bivalve Packing, Harbor House, Cape May Salt Oysters)